Posted by River Bird Comics at 5:34 AM


Got back from seeing a rather intriguing live theater event with
faerykore and
trapezzoid a few hours ago. It was a mashup of Shakespeare's Macbeth and Hitchcock's Rebecca called Sleep No More. The "play" was staged on 4 floors of an abandoned school house, with audience members free to wander around and explore all the elaborately and creepily decorated rooms. The sound design was mesmerizing and frightening, Vera Lynn ballads played on old gramophones with instrumental Silent Hill-esque interludes. Every now and then a cast member would come careening in on you and do a bit of interpretive dance before reeling out again. Definitely surreal, and very much like being in a real life MMORPG! It's playing through January 3rd, so I'd recommend it to anyone in the Boston area.


Thanks for the fun invite, Julie! :)


Okay, now how about some COMIC BOOK ART? Some noir, gritty, pulp comic book art which I drew for a story called "Lost and Found" written by the exceedingly talented and kind Eric Skillman?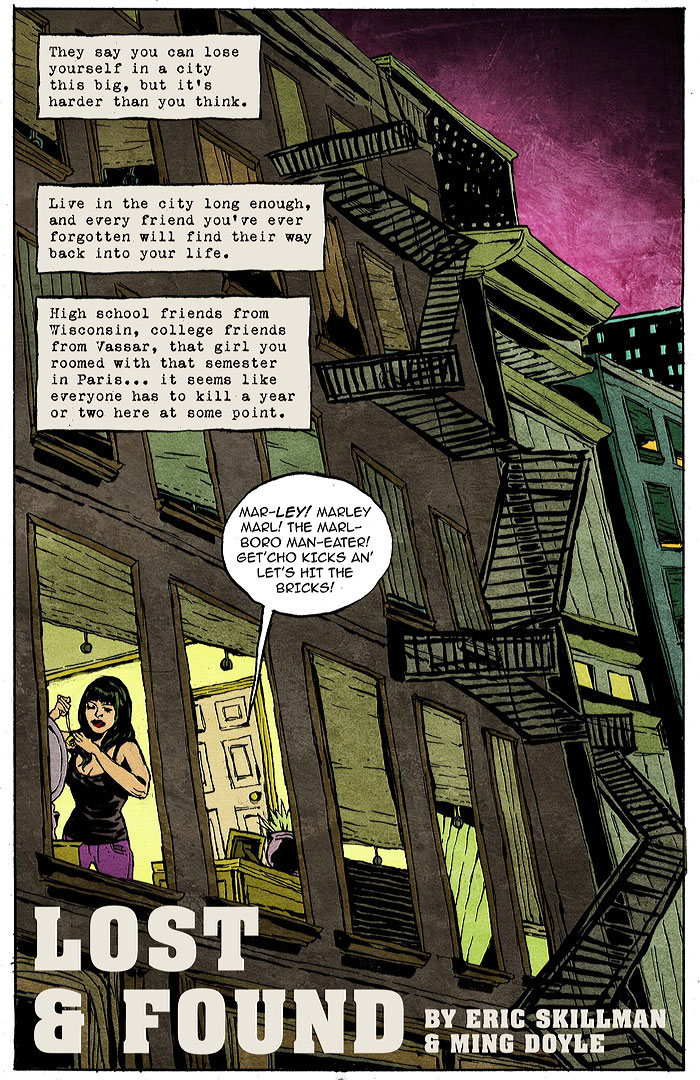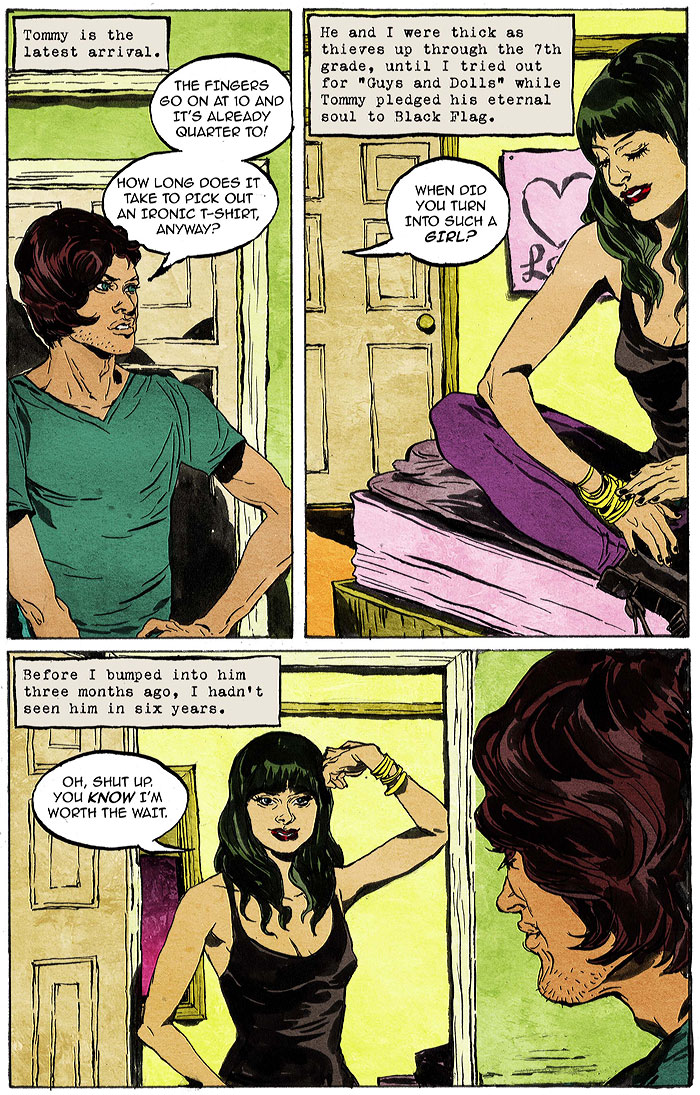 Things get pretty dire for our party kids by the end of the night.
Find Eric Skillman at a con to read the rest of this hardboiled story!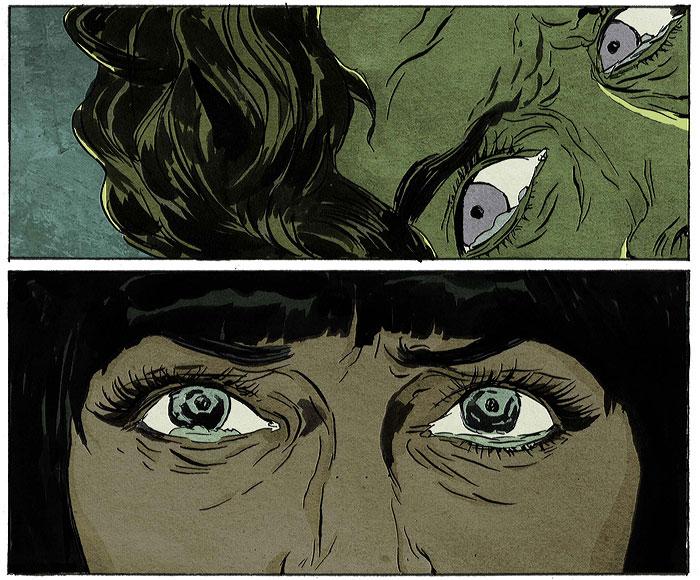 Eric also handled the colors for this story, and he made my line art look so good I nearly cried! I love the textures and flat tones so, so much.
Oh, and one last neat thing. A young photojournalist from BU named
Andrew Bisdale
interviewed
Kevin Church
and me while we were sitting at our table during the Boston Comic-Con this past October. Check out the video below for some neat sound bites from several personalities at this cool, local show!
via
And She Was Like
0 comments:
More Graphic Arts